In recent years, Japanese food has become known worldwide. There may be a Japanese restaurant in your town.
However, there are still a lot of Japanese "おいしい oisii/ delicious meals.
In this series of posts, I'll introduce Japanese food that isn't well known overseas.
This time "ハヤシライス(hayashi-rice)"
If you go to Japan, please try it!
ハヤシライス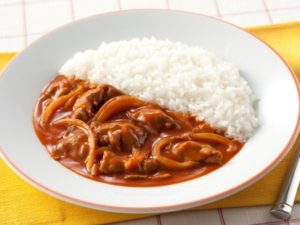 A dish of thinly sliced beef and onions boiled in domiglas sauce or tomato sauce over rice.
This is a dish that was created by "hashed beef" that came from Europe, around 1900.
As typified by bowls, Japanese people want to put on rice always.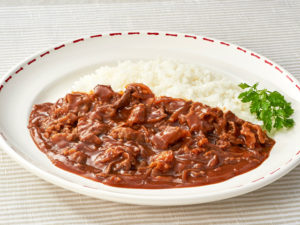 To tell the truth, this is my mother's specialty. So it's my favorite dish.